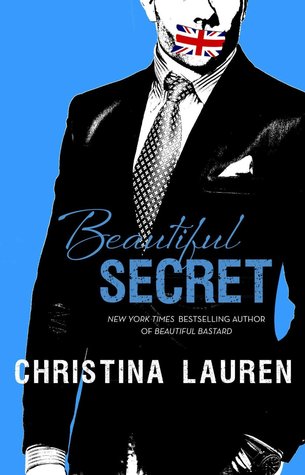 Title: Beautiful Secret (Beautiful Bastard #4)
Author: Christina Lauren
Reviewer: King Midian
When it comes to Christina Lauren books, I always go in a bit hesitant. The reason: the heroine.
When I received my bound ARC copy of this book, I was excited, and started immediately, and I found myself scared because I was liking the heroine!!
Ruby, albeit shy toward Niall at the beginning, was a very nice girl, she's young, smart, has sass, gorgeous, and has a dirty mind (at least when it comes to Niall)
My problem with this book was the climax, at this point, I'm starting to notice a pattern here, and is honestly pissing me off, because it's getting a tad too soap opera-like. A misunderstanding, the heroine won't let the Hero explain, they spend time apart, then come back together. Really, I need some variety here, soon.
But I did get my funny in, as expected, thank the Lawd.
When it came to Niall, if it wasn't because of the fact the guy didn't know better when it came to relationships, I would be really aggravated, because c'mon, is not rocket science. But he was pretty damn swoon worthy. … Read more